Redbridge Stop Smoking Service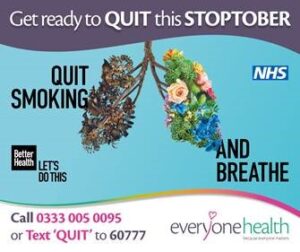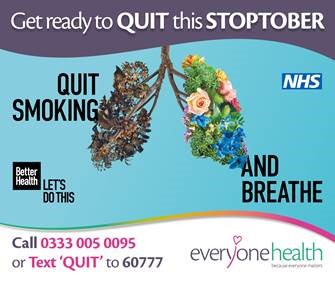 The Redbridge Stop Smoking service is FREE for individuals over 12 years of age who are living, working, studying or registered with a GP in Redbridge. The service offers a 6 week programme which includes weekly 1:1 behavioural support + stop smoking medication e.g. NRT or Champix.
The combination of both of these elements increases chances of quitting by around 3x compared to no support at all. Amidst the COVID-19 pandemic, the team of Stop Smoking Advisors have continued to deliver 1:1 support by telephone.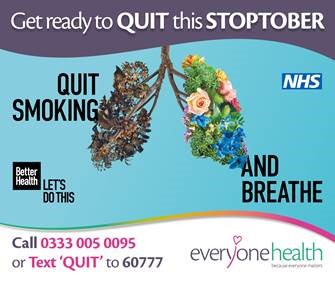 Stoptober is an annual national campaign throughout the month of October to encourage smokers to quit for good. Evidence shows that if a smoker can quit for 28 days, they are five times more likely to quit for good. The campaign is even more important this year, as smokers are 14x more likely to suffer severe consequences from COVID-19.
So… what are you waiting for? Start your stop smoking journey now!
If you would like to find out more or to refer yourself into the service, please see below contact details: