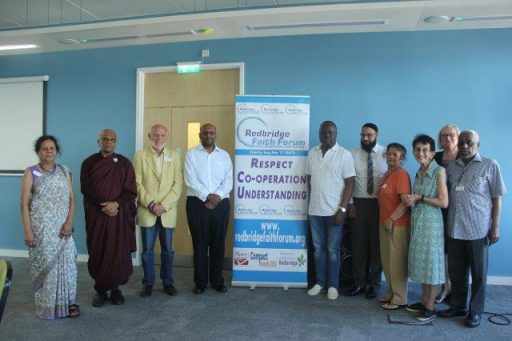 Who are we?
Redbridge Faith Forum (RFF) is an independent organisation that aims to give Faith Communities in Redbridge a collective voice by identifying and addressing issues that affect residents.  RFF's inaugural meeting took place in December 2003 and was registered as a Charity in 2006 (Reg No 1118675).
Our vision is to work towards and build a community that respects, co-operates with and  understands the integrity of each other's beliefs, culture and traditions
Redbridge Faith Forum is a strategic partner of the council, has an office in the Town Hall and supports the Redbridge Compact (see Resources page for more information about the Compact).  The charity employs two part-time members of staff who are assisted by a much-valued team of volunteers and has a Board of Trustees drawn from faith practitioners from all the main religions represented in the borough.
Our Trustees
As a Charity we have a Board of Trustees made up of volunteers, and faith practitioners from the main religions represented in the Borough.  Trustees are active on many statutory and community boards and committees and contribute to other voluntary sector events.
These currently include
Redbridge Safer Neighbourhood Board
The Redbridge Compact
Redbridge CVS
The Redbridge Dementia Partnership
Local Safeguarding Children's Board
Community Tension
They also regularly contribute to public consultations from statutory bodies such as the Department of Health and London Borough of Redbridge.
The Board of Trustees meets usually on a weekday, at 5:30 pm, and has collective responsibility for fulfilling the aims and objectives of the Redbridge Faith Forum. During these meetings, there have been presentations and speakers from a variety of organisations and agencies.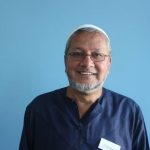 Mohamed is one of our Muslim representatives and is currently Chair of Trustees.  Mohamed was awarded the M.B.E. in the Queens Birthday 2020 Honours for his community service during the Covid pandemic.  He has been a resident of Redbridge since 1989 and is involved with a number of community projects:-
Chair of Oaks Park High School –the only PFI school in the Borough
Trustee of Haven House Children's Hospice
Director of Big Issue Invest
Executive Member of the Formation of Redbridge Muslim Organisation .
Mrs Vinaya Sharma - Vice Chair
Appathurai Ramkumar – Secretary (also known as Ram)
Rev Pethigamuwe Hemaratana
Dr Sundara Suhasini aka Suhas
Our Staff & Volunteers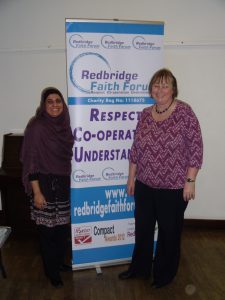 Saira Yakub works on a part-time basis as the Project and Finance Officer.
Karen Kent works on a part-time basis as the Project Development Worker.
Redbridge Faith Forum is grateful for the support of our enthusiastic volunteers who assist staff with administrative tasks both in the office and at events and activities.