Hindu Festivals – NAWRATRAS -CHATRIA NAVRATRAS: 22nd March 2023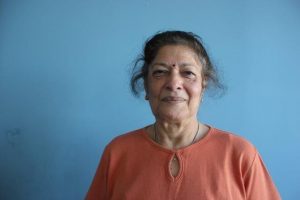 What is this festival?
Naw or Nav means nine, ratra means night so it is the festival of nine nights. As with all other Hindu festivals there are a few different aspects attached to the festival of Nawratras ie
Seasonal: The nawratras are celebrated twice a year, in the Spring, Chatria Navratras and in the Autumn, Sharad Navratras.
Chaitra is the first month of the Hindu calendar, festivals end of March and start of April are New Year Festivals eg Basakhi 14th April.
Navratra are celebrated all over India and the names are:
Happy Chieti chaand - Sindhi
Happy-Gudi Padva- Maharashtra and Kannada Andhra and Konkan
Happy Yugadi- Tamil and South India
Happy Navreh- Kashmiri Pandits and Kashmiri Hindus
Happy navaratri- Gujarati and north India
Historical: Some significant events that took place on the full moon day of the Chaitra, ie April Spring Navrtras 
On Chaitra full moon day (Shuklpksh Prathama), thousands of years/centuries ago on this day Brahmaji created the universe.
The first day of the year 5123 years ago, King Yudhisthira was crowned.
Vikram Samvat 2078-Emperor Vikramaditya was crowned 2078 years ago.
Rama Navami, birthday of Lord Rama is on the ninth Navratra.
Lord Rama's was crowned on this date too.
Arya Samaj was founded by Swami Dayanand Saraswati on this day.
Sikh Second Guru Angad Devji's birthday - Sikh tradition.
Sindh's popular social activist Saint Jhulelal Varunawatar appeared on this day too.
it is the birthday of the RSS founder Dr. Keshav Rao Baliram Hedgewar ji too.
CELEBRATIONS: or PUJAS PERFORMED DURING NAVRATRI:
The nine days are devoted to Maa Durga and each day a specific Devi is worshipped, and this varies in different parts of India.
However, the underlying concept is the same all over.
Basically, all devotees perform Pujas to signify victory of good over evil.
It is believed that during the Chaitra Navratras worshiping of Maa Durga in all he nine avatars helps us evolve personally and Spiritually. Life is almost like a project and that is how the Puja is structured.
The first 3 days are used to consolidate our strength and eliminate any weaknesses. Puja of Devis associated with STRENGTH - Maa Durga. This is very relevant even today ie before starting a project assess your strength and weaknesses.
During the second 3 days we look into what resources we have and consolidate these, Puja of Maa Laxhmi- Devi of wealth and Resources.
The last 3 days are spend performing Puja of Maa Saeswati Devi of WISDOM. Unless the strength and resources are utilised wisely, the project is likely to fail.
Just as Lord Rama, after these 9 days exercise sent his troops in to Sri Lanka and they were able to defeat Ravan and rescue Maa Sita.
Eventually, purpose of Navratras is: To meditate on the above historical aspects, learn lessons to see how life for all can be improved and be evolved Spiritually. This concept is refreshed twice a year. Spring and Autumn.
\Nav Varsh Abinandan\